Why I Havent Blogged in a While
The reason I started blogging many many years ago was to record my life journey, and because it was the social media back then. Masa tu (sekitar tahun 2008-2010, ketika berusia 16-18 tahun), saya dan sahabat saya Nadzirah Afiqah akan tulis blog hampir setiap hari untuk merekodkan segala perkara yang berlaku dalam hidup kami, walau sekecil-kecil perkara. We would write about anything that made our day, anything that made us feel something. Berbekalkan telefon bimbit yang ada kamera (masa tu belum ada telefon pintar) atau kamera digital 8x zoom (kalau ada kamera macam ni pun dah cukup power haha), kami akan randomly ambil gambar kehidupan seharian kami untuk diceritakan dalam blog nanti. Balik rumah je mesti tak sabar nak buka komputer (belum ada laptop) dan sambung internet dengan modem Maxis (belum ada wifi) untuk buka blog dan mula menulis. Zaman tu kalau nak cool kena letak background music kat blog ok haha. I also still remember that one day when my friend Alia Zurina told me that she had created a blog: "Zazi, I dah buat blog" - I was so happy and we thought we were gonna blog forever! Hahaha. Those were the golden days.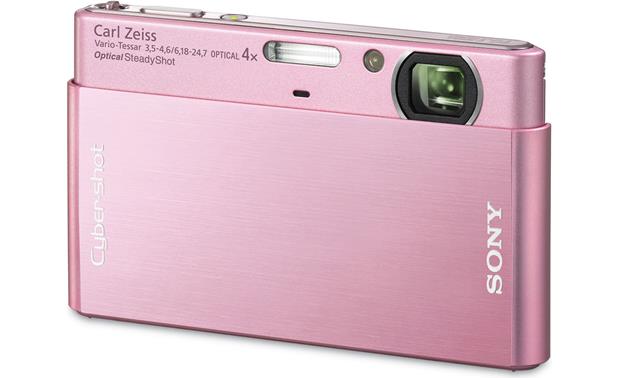 This used to be in my wishlist, I wanted this so bad when i was 16!
Our selfie from a million years ago (guna teknik terbalikkan kamera sebab belum ada front camera 😆)
Years passed and we started posting less, mainly because we had moved to Facebook to share about everything that we used to share on our blogs, and then we had Twitter, and then Instagram. Smartphones became a necessity and sharing process became so instant. Blogging feels obsolete. Living in this era, we could go for years without meeting that one friend - but still know exactly what they had for lunch that day. The blogging atmosphere changed, where bloggers no longer post random things about their lives, but rather focused on specific topics to gain traffic and make some money (I tried this too haha). But Im having trouble with that though. Its challenging for me to just stay with one topic (sometimes I just want to share everything) or to always create "valuable" content (sometimes I just wanna rant). Blogging is so different now. It is still enjoyable, but different.
So why haven't I been blogging for a while now?
Well to be honest, I've been busy and blogging is not my top priority. When I open my laptop, work is my priority. By the time I'm done with work, I'd be too tired to think about anything else. Sleep is my best friend 😂(Btw, a little update: I am now in my final semester as a PhD student and also a full time language teacher in USM! Exciting times, yet very tiring 😂)
I would love to be looking forward to go home, open my laptop, blog about my day, and sleep knowing that Ive recorded my day on my blog. But then I thought about all the "blog with a purpose" thing, "blog for your target audience" thing, and also all the photo uploading process, and then the typing process (which could take up to 2 hours for each post), and then the thought of "ada ke orang baca blog lagi", all that feels too much, and Id end up not writing for months. Plus if I just wanted to "record my day", I have done that on Instagram already (mostly instastories), so what do I need blogging for?
Hence, the answer to why i haven't blogged in a while.
However, blogging always brings me back to myself. I have always enjoyed writing (but I cant really say the same about writing my thesis ha ha ha), and blogging is satisfying for me in some ways. So maybe, I should just stop worrying too much and just continue doing what I love. Maybe I will go back to sharing about those random places I go, random stuffs I eat, random things I do... basically just go back to why I named my blog "TheDailyJaji" - to share about my daily life. This is important ok, nanti dah tua boleh baca dan ingat semula kehidupan kita yang indah dan pada masa yang sama penuh pancaroba ni haha.
One of these days I might put blogging up in my priority list again. If youre reading this, I would like to remind you that its important to keep doing what you love even when life gets the best of you. No matter how busy, never forget to have some quality time for yourself. Have that cup of coffee you enjoy, watch that Netflix series that made you laugh, eat that chocolate you've been craving for. Whatever keeps your soul happy. Hard times in life will be over before we know it, inshaallah.